Different Types of Water Timers Explained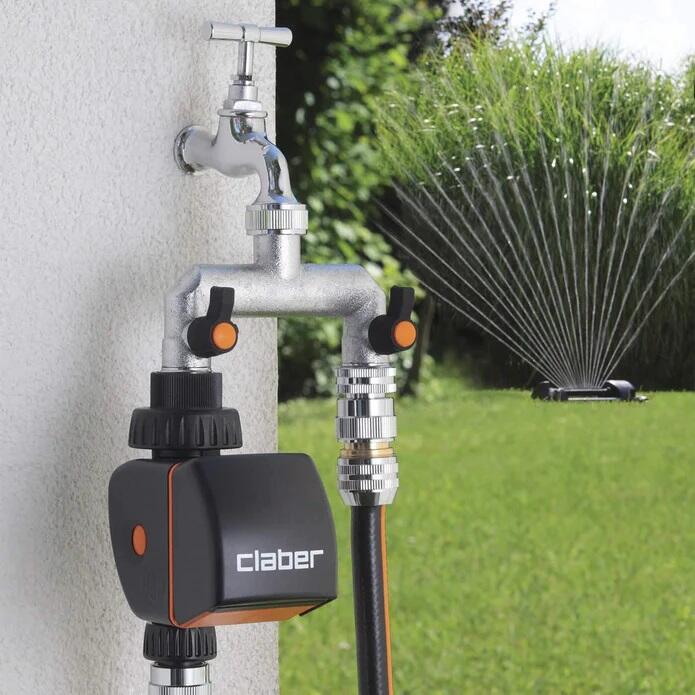 In a world where every homeowner is trying to find the perfect work-life balance, it is easy for responsibilities like garden maintenance to fall down to the bottom of the to-do list. After all, some people just don't have the time to water their lawn as much as they are required to do so. Luckily, modern technology has created a solution! In fact, it is now possible to purchase a water timer that can be connected to a variety of sprinklers or irrigation systems in order to take care of those easily forgotten garden chores. Read on as we go through the different types...
Digital
Although they are one of the more expensive options, a digital water timer is increasing in popularity every year and experts say that this could be attributed to their reliability. After all, they can be programmed for long periods of time which allows homeowners to do things like organise a watering schedule during a holiday, saving both time and money in the process.
Analogue
Despite being an older design, the analogue water timer still manages to hold its own against the digital alternative. For example, it has fewer buttons which means that it is much easier to use and understand, particularly for the older generation who may not be familiar with complicated technology.
Rain Water
For property owners who live in areas that have regular bouts of rainfall, investing in sprinklers and irrigation systems can seem like a colossal waste of money and that is where a rain water timer comes in handy. After all, some timers can be connected to barrels, which collect rainwater as it falls, and then use the collected water in order to water your plants during dry weather periods. Plus, there is also a rain sensor variety of timer, which will shut off the systems during rainfall in order to reduce water wastage.
Here at Easy Garden Watering, we have a variety of different water timers in order to suit the requirements of every clients. From rain sensors to battery timers, we recognise the versatility of our clients and want to provide them with as much choice as we can. In fact, they can be hooked up to our automatic watering systems too! To find out more information about our range of water timers, get in contact with a member of the Easy Garden Watering team today!