The Benefits of Garden Lighting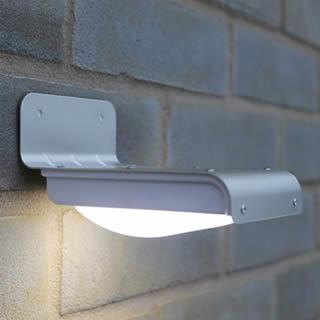 When it comes to the design of a home's exterior, it is clear to see that more and more homeowners are starting to take the time to put something back into their property. After all, it is only right that a property owner would want to take care of their investment and make it look as presentable as possible. In fact, the popularity of garden lighting has emerged from this very approach to garden aesthetics! Read on as we go over some of the benefits that they can offer…
Aesthetics
The most obvious benefit of garden lighting is the aesthetical value it can offer a property and many homeowners actually make a purchase based purely on this feature. After all, there really is nothing better than a back yard that has been expertly lit in order to improve the overall appeal of a property. In fact, there are also a variety of different lighting options on the market which only makes it easier to find the perfect lighting solution for your garden.
Safety
Although motion sensor lighting has been popular for almost a decade, it isn't always reliable. Plus, it can be difficult to find the time and equipment to replace the bulb when it finally gives out. On the other hand, garden lighting, particularly that which is powered using solar technology, is incredibly reliable and can improve the safety of your yard considerably. After all, wandering around a garden in complete darkness is a one-way ticket to the hospital!
Value
Since aesthetics play a big role in the properties that we choose to buy and rent, it is important to add a feature that gives your property an advantage over the competition. After all, selling a house is difficult enough without having to make a variety of costly alterations just to be noticed by potential buyers. Luckily, garden lighting is a simple and cost-effective way to improve the value of your home in an instant.
Here at Easy Garden Watering, we understand the importance of garden aesthetics. After all, social summer events like barbeques have never been more popular and there is no time like the present to start investing in the exterior of your home. Although we specialise in garden irrigation systems, it is important to ensure that every feature in your garden works in harmony with one another, and that includes garden lighting. To find out more information about our services, get in contact with a member of the Easy Garden Watering team today!